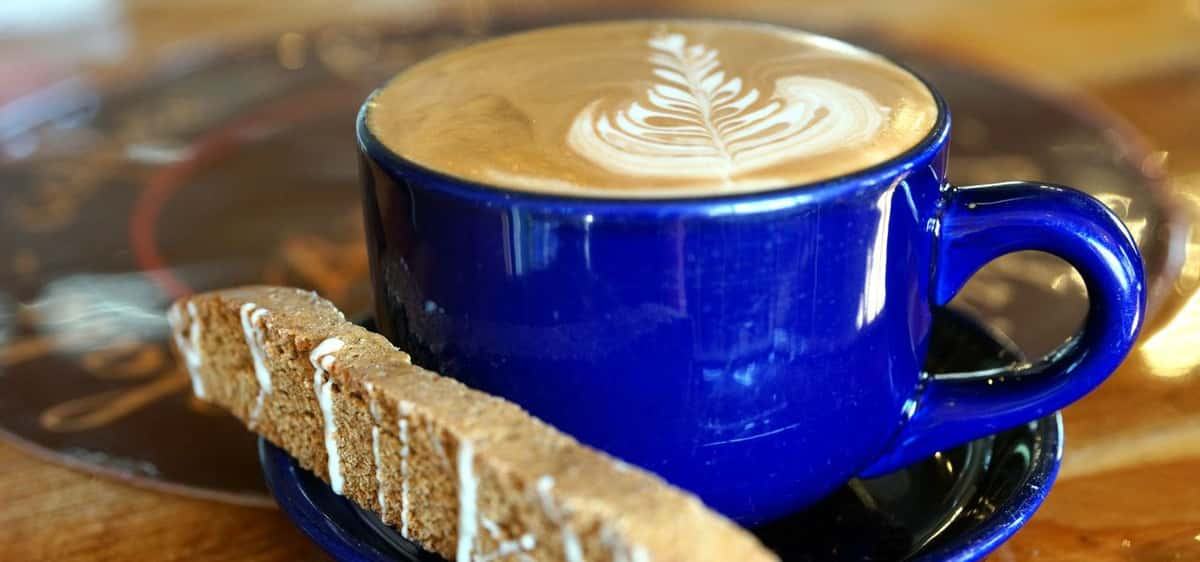 DRINKS
Freshly brewed coffee and expertly crafted espresso. Hot, blended, and iced drinks along with tea, CHAI, lemonade, and fruit smoothies.
Become a VIP
Be the first to receive updates on exclusive events, secret menus, special offers/discounts, loyalty rewards & more!
COFFEE, ESPRESSO, TEA & DRINKS
ESPRESSO
Our Bittersweet Espresso Blend is a marriage of several roast profiles and varietals that form a sweet-not-bitter flavor. This espresso serves as the foundation for a wide variety of our specialty coffee drinks, but espresso is not a roast at all; it is a method of preparing coffee. 

Espresso is a small, made to order, concentrated coffee consisting of liquid topped with crema. 

Some people like to blend it with steamed milk and a sweetener; some like to sip immediately as a "shot" in order to experience its many layers of flavor. This is up to you. We serve it just the way you like it.
COFFEE DRINKS
HOUSE-ROASTED SINGLE-ORIGIN COFFEES BREWED FRESH, OR MADE TO ORDER.
Espresso & Milk
Made with whole milk or non-fat | Alternative options: oat, soy, almond, or coconut milk
TEA & CHAI
dozens of classic & original loose leaf tea blends.
BLACK TEA
Black tea is a type of tea that is more oxidized than oolong, green, and white teas. Black tea is generally stronger in flavor than the less oxidized teas. All four types are made from leaves of the shrub (or small tree) Camellia sinensis.
GREEN TEA
Green tea is a type of tea that is made from Camellia sinensis leaves that have not undergone the same withering and oxidation process used to make oolong teas and black teas. Green tea originated in China, but its production and manufacture has spread to many other countries in Asia.
OOLONG TEA
Oolong is a traditional semi-oxidized Chinese tea produced through a process including withering the plant under strong sun and oxidation before curling and twisting. Most oolong teas, especially those of fine quality, involve unique tea plant cultivars that are exclusively used for particular varieties.
WHITE TEA
White tea may refer to one of several styles of tea which generally feature young or minimally processed leaves of the Camellia sinensis plant.
HERBALS & TISANES TEA
Herbal teas — less commonly called tisanes — are beverages made from the infusion or decoction of herbs, spices, or other plant material in hot water. They do not usually contain caffeine.